Tree Removal and Trimming
Tree removal and tree trimming (pruning) are at the heart of the business. We have chip box trucks, chippers, aerial lift bucket trucks and a crane. We have trained climbers and ground personnel to get the jobs completed.
We are equipped and trained to trim the largest shade trees and evergreens. We can also work on developing younger trees and ornamentals and hedges.
Tree removal and tree climbing is a profession that we take seriously. We use the latest techniques and training and equipment to deal with a different challenge daily.

More information about tree removal »
More information about tree trimming »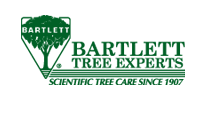 James Irish Tree Experts is proud to be a division of Bartlett Tree Experts, and our staff now has the backing of an international tree-care company and tree research laboratory to help continue providing excellent tree service and shrub care in the Princeton area. View a complete list of professional tree services offered by Bartlett.