Consultation
We offer consultation to property owners. We help with good stewardship of their trees and a sustainable landscape. We are available to discuss concerns and provide education about proper care.
The care of your trees is a good investment. A well managed landscape is attractive and adds to the value of your home. Poorly maintained trees can be a risky liability to life and property.
James Irish (#301) is a New Jersey State Certified Tree Experts. We have been involved in the business in the greater Princeton area for many years.
We can offer the following consultation services:
Problem diagnosis
Tree health
Tree preservation
Site assessment - review new and older construction sites
Insect and disease identification
Integrated Pest Management Program
Hazard tree assessment and abatement
Storm damage assessment
Tree maintenance programs
Habitat development and management
Call the office (609-924-3470) for help and with your questions and concerns.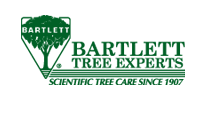 James Irish Tree Experts is proud to be a division of Bartlett Tree Experts, and our staff now has the backing of an international tree-care company and tree research laboratory to help continue providing excellent tree service and shrub care in the Princeton area. View a complete list of professional tree services offered by Bartlett.