Spraying
Insect Control
We offer individual sprays and spray programs which are specifically designed and recommended for your property and plantings to help control insect problems. This is part of an Integrated Pest Management (IPM) program.
In addition to pesticides and to reduce their use, other methods may be used to achieve the goal of good plant health and an attractive landscape. Proper horticultural planning and management should be an integral part of any program.
Insect problems are not necessarily perennial problems. Some key plants do tend to have repeat insect infestations. Other pests may appear in some particular year and not others. Periodic and exotic insect infestation can be inspected and the control of the pest can be done. When you suspect a problem please call.
We also offer soil and tree injections of systemics for control of selected insect and disease problems. Soil systemics are offered for control of birch and American holly tree problems. Dutch elm disease injections are also offered.
The following is a list of concerns which may be considered and incorporated into the process of designing and caring for your landscape and controlling pests.
choosing insect and disease resistant varieties
choosing a proper location for new plantings
mulching
watering
fertilizing
pruning and sanitation
repair of storm damage and other mechanical damage
monitoring for presence of insects and disease
removal of weak and diseased trees and shrubs
systemic soil injection and trunk injection
We offer consultation and can help with a plant health care (PHC) program.

More information about insect and disease management »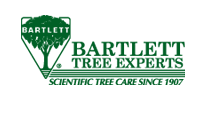 James Irish Tree Experts is proud to be a division of Bartlett Tree Experts, and our staff now has the backing of an international tree-care company and tree research laboratory to help continue providing excellent tree service and shrub care in the Princeton area. View a complete list of professional tree services offered by Bartlett.