Services
Property owners have questions about the health and condition of their trees that only a tree care professional can answer. What do we do with this one hundred year old tree? Can we save it? Is it dangerous, diseased or dead?
Click here to learn more about our Consultation Services
James Irish Tree Experts specializes in tree removal. We have all the best tools to get the job done – a crane, chipper, chip box truck, log truck, and experienced machine operators & ground personnel.
Regular tree pruning is necessary to prevent hazardous and unsightly limbs from becoming a serious problem. The benefits of tree pruning include but are not limited to: removing deadwood, promoting/controlling growth, thins out canopy, improves & maintains specimen health, and reduces the risk of dangerous falling branches.
Click here to learn more about our Tree Removal and Tree Pruning Services
Two different size stump cutters allow James Irish Tree Experts to fully remove any stumps – stumps from small foundation shrubs, immense storm damaged uprooted trees, large shade trees in your open lawn, and even stumps in a back yard pool area.
Click here to learn more about our Stump Removal Services
Storm damage strikes without warning!
Storm damaged trees are not only an inconvenience for homeowners but they can be extremely dangerous – causing major property damage and property owner liability issues. Some tree species are more susceptible than others - James Irish Tree Experts not only helps prevent hazardous storm damage before it happens, but we be counted on in an emergency to clean up the mess. Click here for pictures from our storm damage gallery – and DON'T let storm damage happen to you!
Click here to learn more about our Storm Damage Services
James Irish Tree Experts offers individual sprays and spray programs specifically designed and recommended for your property and plantings to help control insect and disease problems on your favorite trees and shrubs.
Click here to learn more about our Spraying Services
Seasonal fertilization is the key to success for most plantings. We provide the most beneficial fertilizing system – liquid fertilizer. Our method is "systemic injection," a subsurface, deep root, liquid injection. The tree's root system absorbs the nutrients in the fertilizer to ensure the greatest response for your dollar!
Click here to learn more about our Fertilizing Services
Emerald Ash Borer ("EAB") is an invasive beetle native to Asia. It feeds on and kills ash trees. EAB is rapidly moving from its starting point in Michigan (2002) to Pennsylvania and the Delaware River (2012) – NEW JERSEY IS NEXT.
Adult beetles are foliar feeders and cause little damage but larvae burrow and feed on inner bark, affecting the trees' ability to transport water and nutrients. EAB is difficult to detect, and lethal in 1-4 years when left untreated. Prevention is key to saving your precious ash trees! James Irish Tree Experts offers consultation, diagnosis, and cost-effective treatment plans that can help protect ash trees BEFORE infestation begins!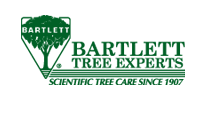 James Irish Tree Experts is proud to be a division of Bartlett Tree Experts, and our staff now has the backing of an international tree-care company and tree research laboratory to help continue providing excellent tree service and shrub care in the Princeton area. View a complete list of professional tree services offered by Bartlett.