About
James Irish Tree Experts provides top-level professional tree care in the greater Princeton – Montgomery area of Central New Jersey. In business over 30 years in the area, a good relationship with our amazing customers is the highest priority!
Our loyal Princeton customers value James Irish Tree Experts' exceptional customer service. Our staff goes above and beyond to answer questions and make the best recommendations for your property needs and budget constraints alike. James Irish Tree Experts only does the best work – a winning combination of customer service and superior quality tree servicing.

JAMES IRISH TREE EXPERTS OFFERS COMPLETE TREE SERVICES IN THE GREATER PRINCETON, NEW JERSEY AREA

Our Clients Include (but are not limited to):
Residential homeowners
Large businesses
Homeowners' associations
Insurance companies
Municipalities (such as Montgomery Township)
Schools
Campus landscapes
We work to get every job done safely and efficiently!
JAMES IRISH TREE EXPERTS guarantees customer satisfaction – no job is complete until our customers are happy
James Irish
New Jersey Certified Tree Expert # 301
New Jersey Pesticide Applicator Business 92130A
Commercial Pesticide Applicator 61673A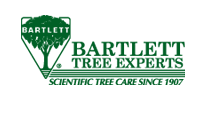 James Irish Tree Experts is proud to be a division of Bartlett Tree Experts, and our staff now has the backing of an international tree-care company and tree research laboratory to help continue providing excellent tree service and shrub care in the Princeton area. View a complete list of professional tree services offered by Bartlett.